Researchers have discovered new information regarding the meteorite-forged iron dagger used by King Tut.
King Tutankhamun, or King Tut for short, ascended to the throne of Ancient Egypt when he was just nine years old, more than 3,300 years ago. He died about a decade later, bringing an end to a rather forgettable rule. In fact, his death – especially his burial, is the most remarkable aspect of Boy King's life. In 1922, British archaeologists discovered King Tut's tomb after years of excavation, and nothing could have prepared them for the "amazing treasures" they discovered inside.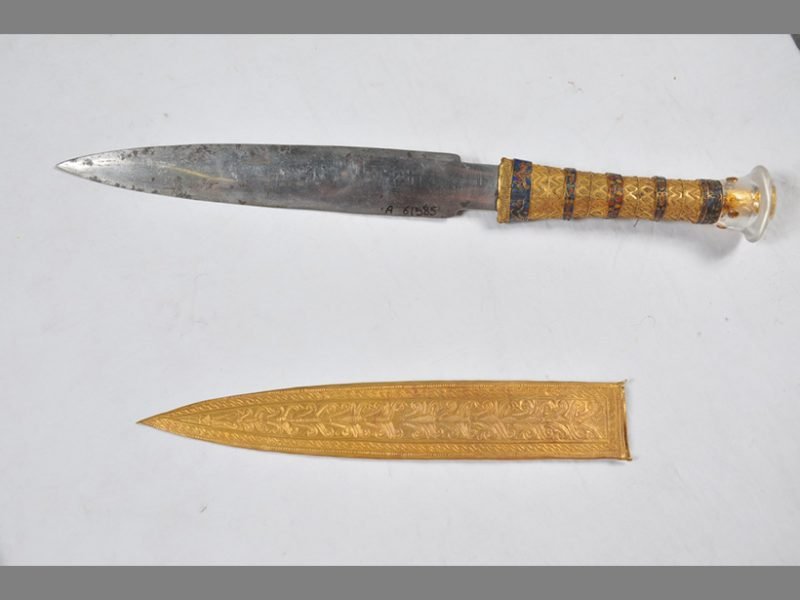 Tutankhamun's tomb was brimming with valuables to aid the Pharaoh on his eternal journey. Numerous magnificent artifacts were found, including a gold and colored glass crook and flail (basic symbols of royal power in Ancient Egypt), sophisticated jewelry, musical instruments, and even board games. This incredible cache of artifacts rapidly made King Tut become the status of the world's most famous pharaoh.
Archaeologists discovered two exquisite daggers among the unparalleled riches: one made almost entirely of gold, the other of iron with a gold hilt and sheath. While the gold blade is appropriate for a man of King Tut's status, the iron dagger appears perplexing at first glance, given that this was still the Bronze Age, and craftsmen had not yet perfected the metallurgical techniques required to work with iron ore's high melting point (over 1,500° C or 2,700 ° F).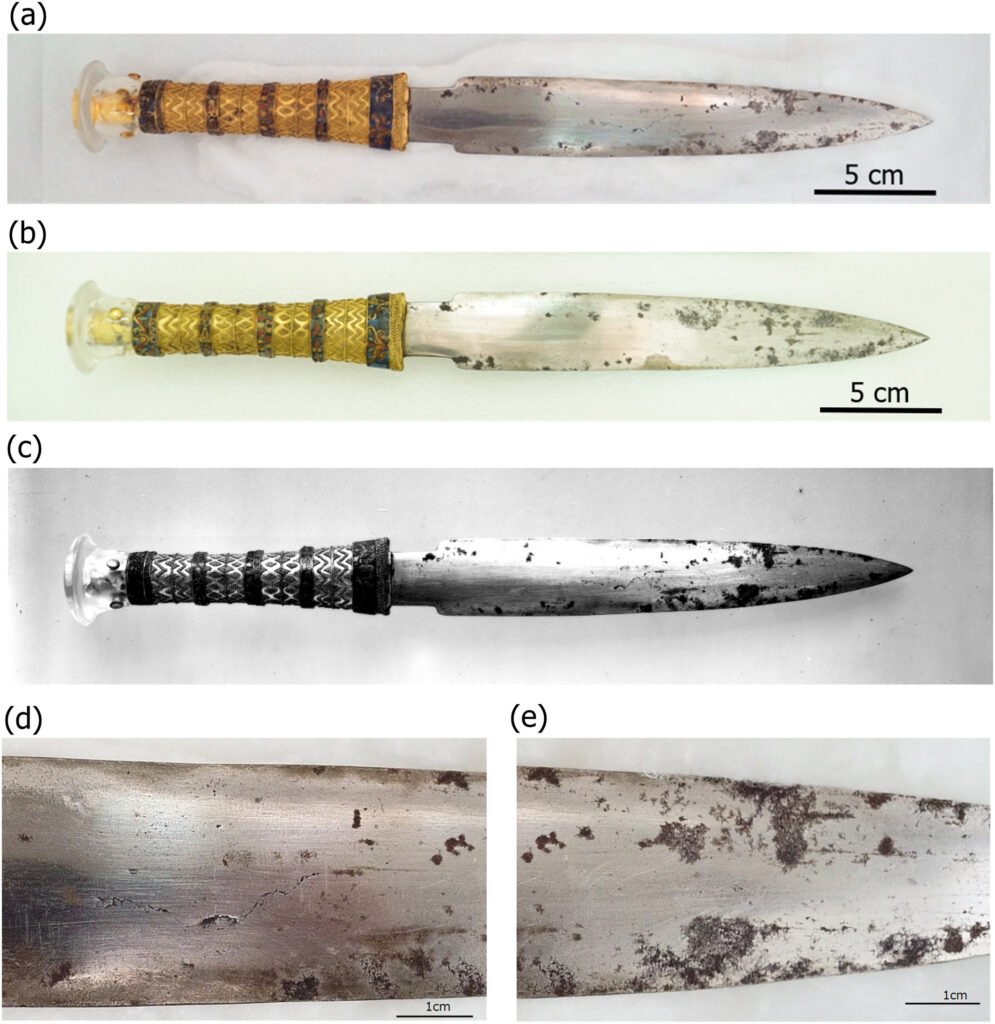 However, later analyses using contemporary analytical equipment revealed that the iron dagger was made from a meteorite rather than unreachable iron ore reserves. Given the historical context, this is reasonable. All iron utilized throughout the Bronze Age was meteoric, according to Albert Jambon of the Institut de minéralogie, de physique des matériaux et de cosmochimie in France. As it turns out, space artifacts aren't as uncommon as we may expect.
In other words, the Boy King's blade was extraterrestrial, making it the ideal farewell present for someone who was supposed to be descended from God.
Tut's dagger was proven to be constructed of a meteorite in 2016 by researchers from the Polytechnic University of Milan in Italy, with a nickel and cobalt ratio that matched closely with the composition of 11 iron-bearing meteorites examined in the same way. While this research provided insight into what the original meteorite would have looked like, it did not reveal where it came from.
Researchers from the Chiba Institute of Technology in Japan used X-rays to undertake a non-invasive chemical study of King Tut's dagger to better understand its origins. According to Gizmodo Iron, nickel, manganese, cobalt, sulfur, chlorine, calcium, and zinc were found mostly in the blackened regions on the blade.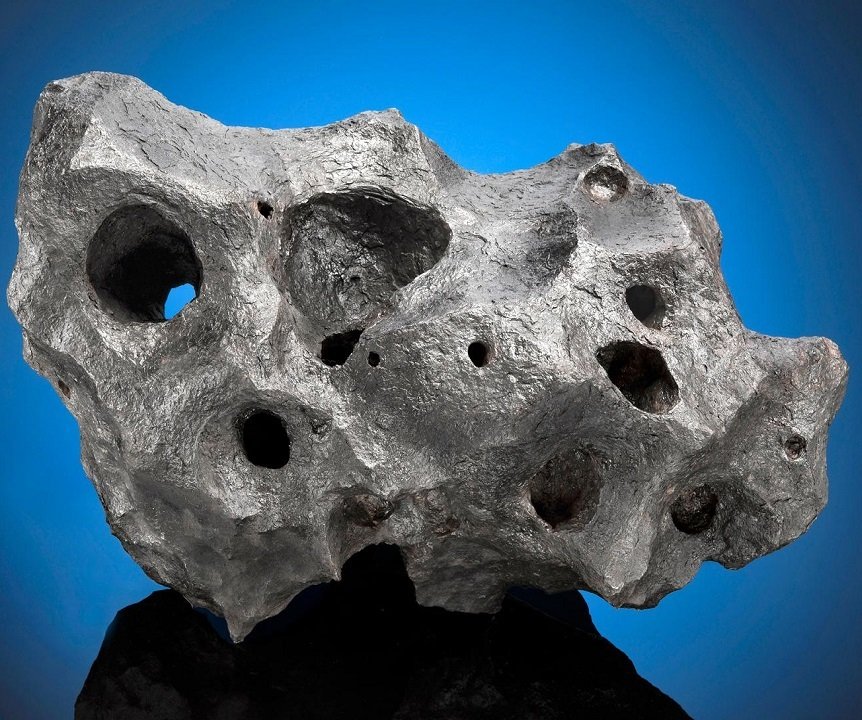 Previous tests had found a similar elemental composition, but this time the researchers also discovered a cross-hatched texture, known as a Widmanstätten pattern, on both sides of the dagger. The Widmanstätten pattern has an octahedrite chemical structure, which is the largest and most frequent type of iron meteorite. The majority come from the Asteroid Belt, which lies between Mars and Jupiter.
To see if their hypotheses were correct, the Japanese experts matched the chemical analysis results to the pattern on Shirihagi, a 22-kg octahedrite discovered in Japan in 1890 and whose iron was used to make several quality katanas obtained by the Taisho Emperor. Weapons manufactured from meteorites were apparently in high demand by royalty all across the world.
The Widmanstätten pattern also suggests how the ancient Egyptians processed the meteorite. The dagger's cross-hatched microstructure, combined with the presence of iron sulfide, suggests that it was forged at a low temperature, most likely below 950 °C (1,742 °F).
The extraterrestrial dagger wasn't crafted specifically for King Tut or his burial, which is intriguing. After considerable excavating, the Japanese researchers discovered an iron dagger in a gold sheath that was given to Tutankhamun's grandfather, Pharaoh Amenhotep III, by the king of Mitanni, an ancient country in the Anatolia region, on the occasion of the pharaoh's wedding. Tut's meteorite dagger was likely passed down to him as a family treasure because iron tools, much alone a dagger suitable for a pharaoh, were extremely rare during the Bronze Age.
The Egyptian Museum in Cairo now displays King Tut's dagger.